FIGHT UPDATE:
Vasyl Lomachenko defeated Roman Martinez via KO in round 5!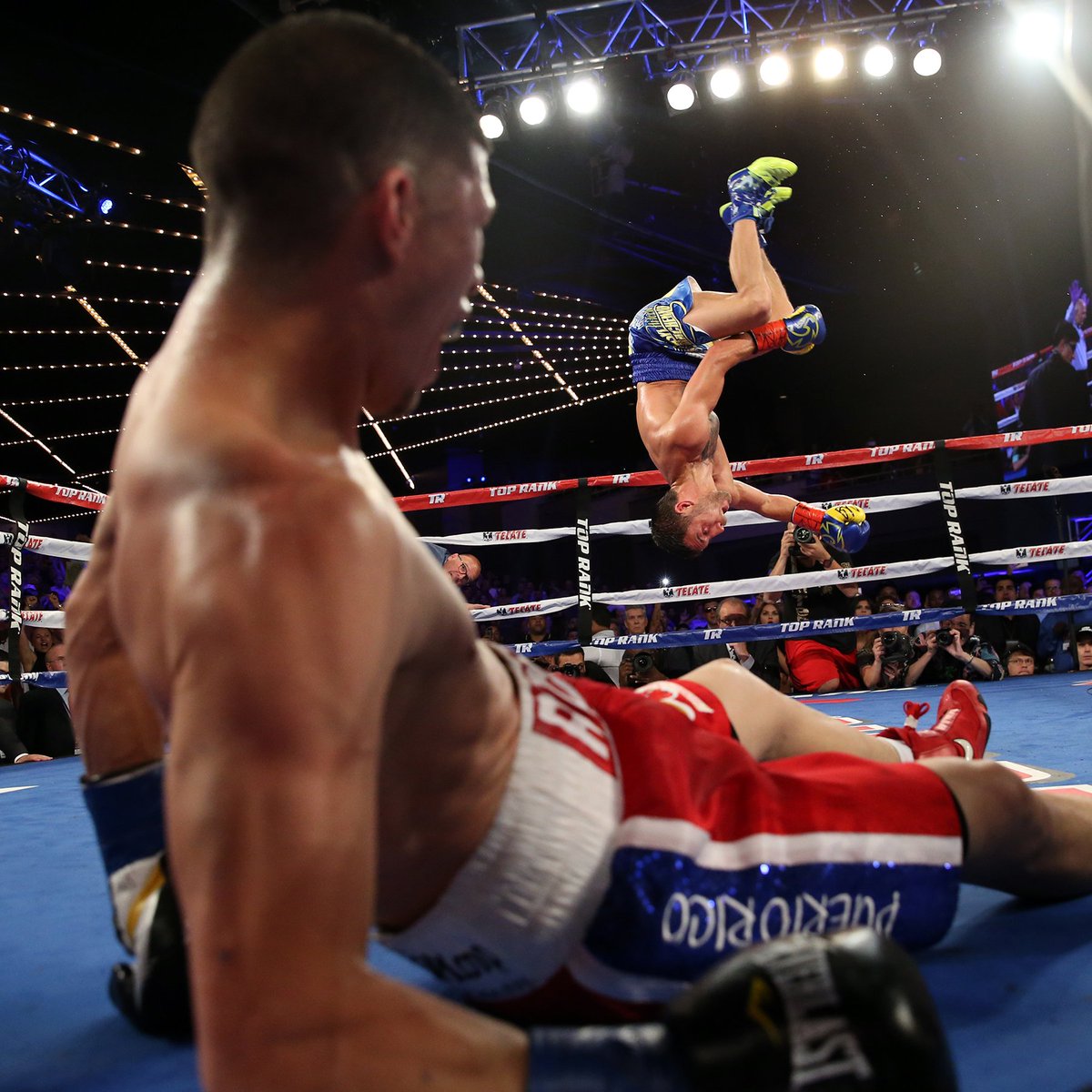 Watch the Roman Martinez vs. Vasyl Lomachenko Update.
Event: Roman Martinez vs. Vasyl Lomachenko.
Championship: WBO World super featherweight.
Date: June 11, 2016.
Where: New York, NY.
In the main event, Roman "Rocky" Martinez defends his WBO Super Featherweight Championship against Ukrainian sensation Vasyl Lomachenko.
Martinez (29-2-3, 17 KO) is a rugged multi-time champion who will have a great deal of crowd support in the arena on the weekend of NYC's famed Puerto Rican Day parade, but he's a heavy underdog.
Lomachenko (5-1, 3 KO) will be looking to make history by becoming the fastest fighter in history to capture world championships in multiple weight classes. He tied the record for fastest to a world title by outpointing Gary Russell Jr. to win a featherweight belt in 2014 in his third professional fight.
Lomachenko has established himself as one of the best fighters in his division when he easily and effortlessly outpointed Gary Russell, and outside of the loss to Salido, it would be hard to find even half a round he has lost since winning the Featherweight strap. Lomachenko feels he is ready to call it a day at 126 and even walking into the ring as a challenger makes him among the best fighters in the weight class already.
Martinez just simply has not shown the tenacity or skill at this point of his career where he could trouble someone so skilled as Lomachenko. He'll try, and we might get a few good rounds of action as Martinez tries to drag Lomachenko into a fight, but he'll find himself on the long end of a prolonged beating that'll go the rounds.
In the co-feature, rising Puerto Rican prospect Felix Verdejo (21-0, 14 KO) faces Juan Jose Martinez (25-2, 17 KO).
Our live coverage will begin at 10 p.m. ET.
You can watch live on HBO.
It's a tough fight for both fighters as well.
This page is intended for the Roman Martinez vs Vasyl Lomachenko Update.
Watch the fight replay here.