FIGHT UPDATE:
Manny Pacquiao defeated Jessie Vargas via Unanimous Decision and becomes the new WBO Welterweight Champion of the World!
Manny Pacquiao vs Jessie Vargas live streaming response and real time update soon. The round by round updates and streaming of Manny Pacquiao vs Jessie Vargas is now on line! What can you expect?
Event:
Pacquiao vs Vargas
When:
Saturday, November 5, 2016
Weight and Championship:
WBO Welterweight Championship
The Filipino Senator and Boxer Manny Pacquiao versus Mexican Jessie Vargas fight known as The Legend/The Champ is a boxing match for the WBO world welterweight championship. The event will take place on November 5, 2016 at the Thomas & Mack Center in Las Vegas, Nevada. The future hall of fame walks in the weigh-in of less 2 pounds of the standard weight for welterweight boxing.
In the final thought, Manny Pacquiao is expected to dominate Jessie Vargas and perhaps score his first stoppage since a 2009 TKO of Miguel Cotto, which means that simply winning this fight isn't enough. And given that the ultimate purpose of Pacquiao's comeback is unclear, he's essentially fighting for his viability as an elite boxer.
Of course, a rematch against Floyd Mayweather Jr. is still Pacquiao's most lucrative option — a lamentable reality given how their first fight was, in every respect, an unmitigated disaster. While it would be better for boxing's longterm health for Mayweather to stick with his retirement, many fans will be judging Pacquiao's performance against Vargas with a Mayweather return bout in mind.
The Filipino was last in action in April when he faced Timothy Bradley Jnr before he announced his retirement for a foray into politics.
During weigh-in, they are both smiling as they face each other. It was a sign of great sportsmanship but full of burning desire to rise of them and might be the fall of the other.
Manny Pacquiao, 37, hopes to deliver on both in his return to the ring Saturday night at Thomas and Mack Center in his welterweight title fight against World Boxing Organization champion Jessie Vargas. "I'm not a greedy person. I give tickets and money to the people and I give a good fight to the fans," Pacquiao said. "That's my mission." The 27-year-old Vargas (27-1, 10 knockouts) has hinted strongly that he'll bring an aggressive fight style to Pacquiao. "You know we have [a big punch awaiting for Pacquiao], of course," Vargas trainer Dewey Cooper said. "And when it lands, good night!" It will be an interesting fight and boxing fans would love to watch it worthy.
However, Jessie Vargas is 10 years Pacquiao's junior but has a worse knockout ratio than his esteemed opponent in his career so far. The two men differ in stance and that could potentially make it a more difficult, cagey fight. Vargas' ability to capitalise on his significant height and reach advantage and how much speed and explosiveness Pacquiao has been able to recover will be key to the outcome. Again, Vargas is 10 years younger and has four-inch edges in height and reach over Pacquiao, who had to manage his training schedule while also working as a first-term senator in the Philippines. How can you give an edge for Vargas?
Pacquiao tipped the scales at 144.8 pounds (65.7 kilograms) in front of a crowd of about 900 at Friday's weigh-in at the Encore Theater inside the Wynn Hotel. Vargas (27-1, 10 knockouts) weighed in at 146.5 pounds. "I know I am the challenger going in and I have to fight that way," Pacquiao said Friday. "It is not enough to do well, I have to take the title away from him." Pacquiao (58-6-2 with 38 KOs) still has a lot left and a seven-month hiatus can hardly be considered a retirement, but he's not getting any younger and hasn't had a knockout victory since 2009. It's more than 7 years ago.
Where's the fight to happen?
The welterweight showdown between Pacquiao and his American opponent takes place at the Thomas and Mack Center in Las Vegas, Nevada in the United States. Los Angeles-born Vargas, who now resides in Vegas, will be fighting in front of home support but faces a boxer who is no stranger to the venue.
Pacquiao has boxed in front of the Thomas and Mack Center crowd twice before, beating Erik Morales on both occasions.
We have also fight undercard: Oscar Valdez (20-0, 18 KOs), Lake Elsinore, vs. Hiroshige Osawa (30-3-4, 19 KOs), Japan, for Valdez's WBO featherweight belt; Nonito Donaire (37-3, 24 KOs), Las Vegas, vs. Jessie Magdaleno (23-0, 17 KOs), Las Vegas, for Donaire's WBO super-bantamweight belt; Zou Shiming (8-1, two KOs), China, vs. Prasitsak Phaprom (39-1-2, 24 KOs), Thailand, for vacant WBO flyweight belt.
What's your fight prediction?
Some prediction from ESPN well known,
---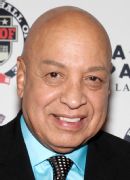 Joe Cortez
Vargas by UD
Pacquiao will bring a lot of skills into the ring against a young, hungry fighter. I've been around fighters like these two in the past, and from my experiences, I've learned that the veteran fighter's day will come sooner or later. I really think Manny's time is near the end. I think Jesse will outpoint Manny by a close but unanimous decision.
---
Jorge Eduardo Sanchez
Pacquiao by TKO
Pacquiao will win by way of KO. Despite being the smaller fighter, Pacquiao remains one of the best fighters in boxing, with both power and speed that Vargas won't be able to control. Vargas will use his right hand to counterattack, but once Pacquiao sets the pace of the fight, he should be able to finish Vargas.
---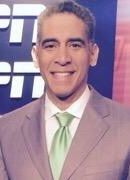 Leopoldo Gonzalez
Pacquiao by decision
Vargas had difficulties with Timothy Bradley Jr.'s speed. With Pacquiao's movements, and his fast in-and-out technique, Vargas will have major problems as well. Sure, Pacquiao hasn't scored a KO victory since 2009, but that won't interfere with a decision win for the Pacman.
This post is under Pacquiao vs Vargas fight update, Manny vs Jessie fight results, Pacquiao vs Vargas round by round, Manny Pacquiao vs Jessie Vargas Live update, fight results, round by round update, Manny Pacquiao vs Jessie Vargas Fight Stream, Manny Pacquiao vs Jessie Vargas Fight Update, Manny Pacquiao vs Jessie Vargas Fight Results, Manny Pacquiao vs Jessie Vargas Live, Manny Pacquiao vs Jessie Vargas Fight undercards with
Nonito Donaire vs Jesie Magdaleno
, and latest results of Pacquiao vs Vargas Fight.
Thank you for viewing update contents from boxingreplay, if you like the post, you may share it via facebook, twitter or other social networking tool located at upper left of this page. If you want to make inquiries, reaction, recommendation or some thoughts to express, you may write it below in the comment section. Let's spread this content for free!